Platform for Shipbuilding
Scaffolding Board for Shipbuilding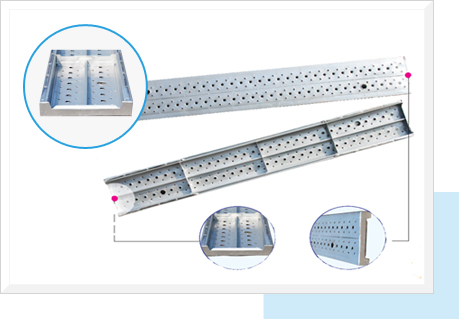 In the early days of the shipbuilding industry, a steel workbench was introduced in the working environment using plywood, which played a major role in strengthening safety and enhancing the competitiveness of the shipbuilding industry.
SGC 570 high-strength steel plate and reinforcing structure are applied to reduce the weight.
Specification0.8T x W300 x 3M / 2.5M / 2M / 1.5M
1.2T x W300 x 4M / 3M / 2.5M / 2M / 1.5M
Toe-board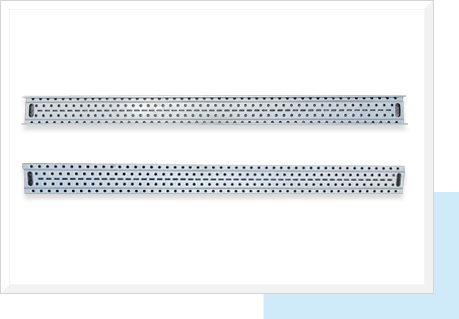 It is installed vertically next to the aisle as an end plate and is used to prevent foot fall.
SpecificationW250 x 3M / 2.5M / 2M / 1.5M / 1M / 0.75M
Ladder for Shipbuilding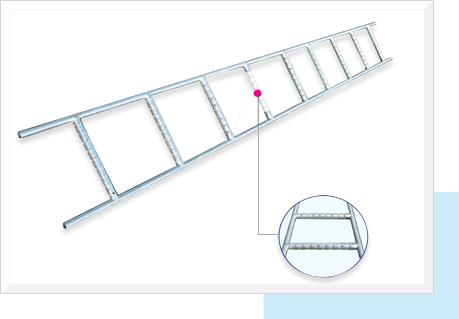 It is a multi-purpose temporary ladder for shipbuilding that is installed when moving between upper and lower floors.
Hot-dip galvanizing is applied for excellent corrosion resistance.
Specification 20A x 4M / 3M / 2.5M / 2M / 1.5M
25A x 4M / 3M / 2.5M / 2M / 1.5M